To take the guesswork out of developing a supplement regimen, HYPEBAE created a wellness guide with ideas for how to integrate our products into your everyday.
---
Regardless of your age or diet, finding the right balance of supplements catered to your daily needs and overall well-being can go a long way in helping you feel and look your best. That's where Rae Wellness comes in. The supplement brand's universe of wellness solutions are gluten-free, vegan, non-GMO and made without sugar, artificial preservatives, harmful fillers and colors. To take the guesswork out of developing a supplement regimen, we've created a wellness guide with ideas for how to integrate Rae's products into your everyday. (Side note: We also always recommend consulting with your healthcare provider before starting a new supplement routine and choosing the best approach for you and your body.)
Morning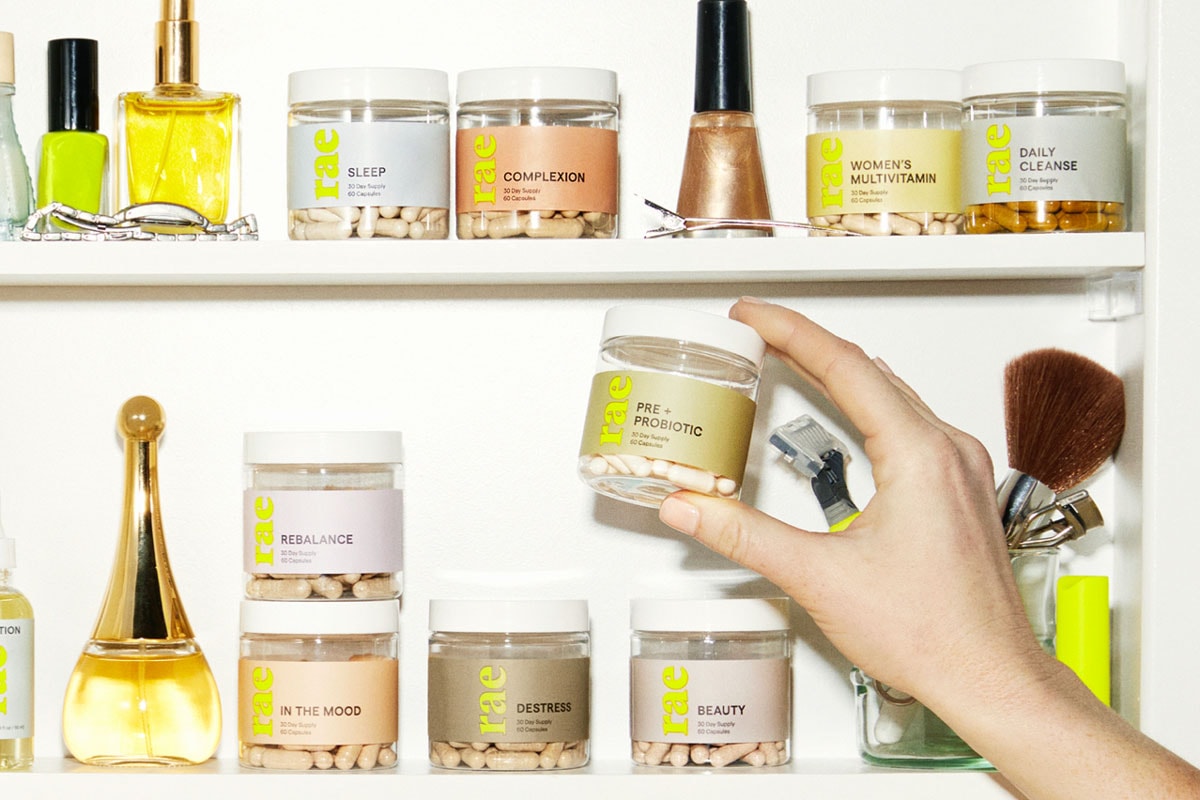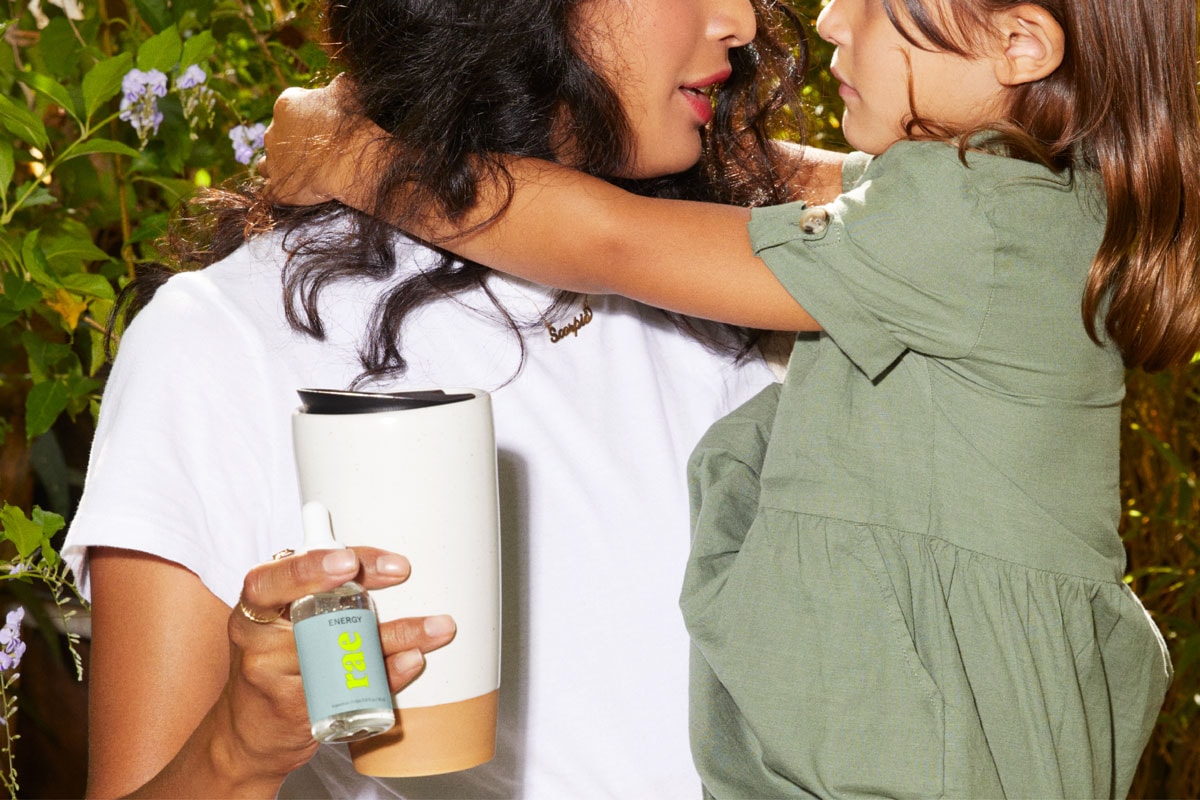 To conquer the day ahead, start your morning off with a powerful dose of nutrients by reaching for Rae's Daily Cleanse supplements as you prepare to sit down for breakfast. This powerful blend of nutrients will help in eliminating the daily toxins your body accumulates by supporting the natural detoxification of your skin and body. Whether you prefer to get your workout in before or after you eat, give your system a much needed jolt of energy by mixing the brand's Energy Drops in your preferred beverage of choice. These invigorating drops offer a more sustainable source of energy that works at the cellular level so you can take on the day ahead without the added crash.
Afternoon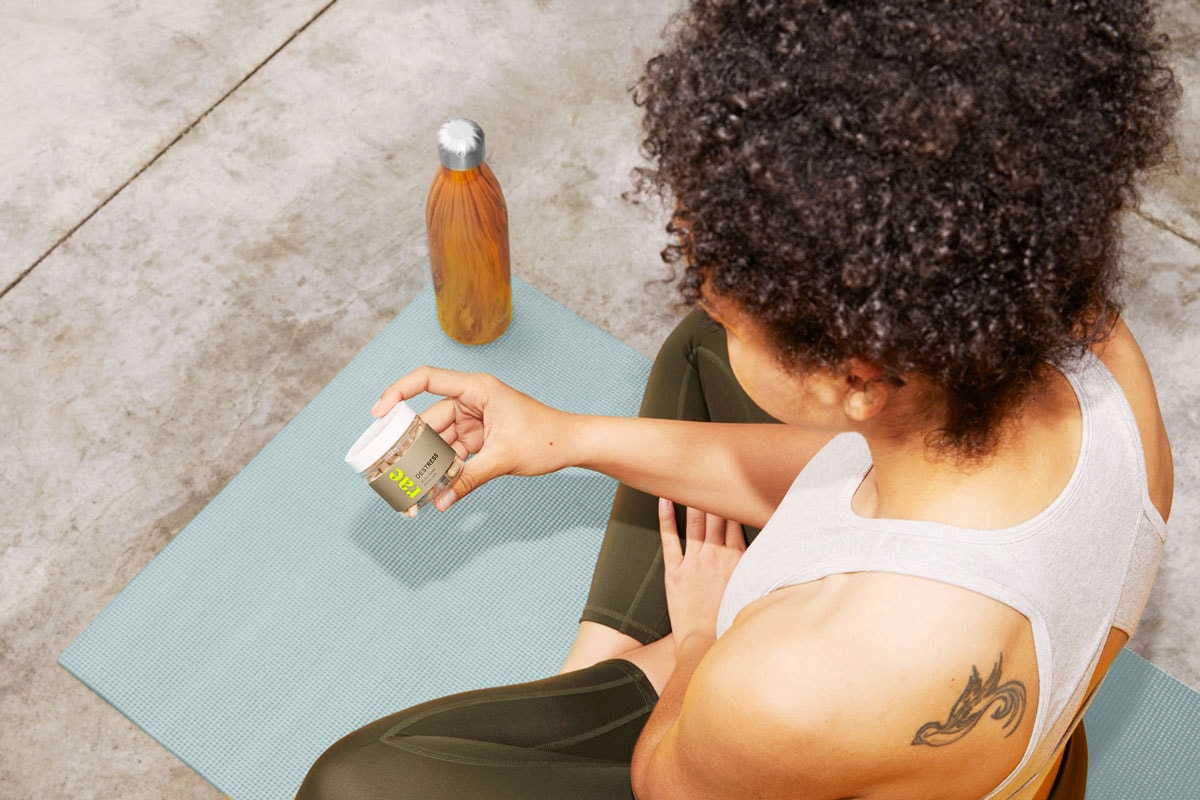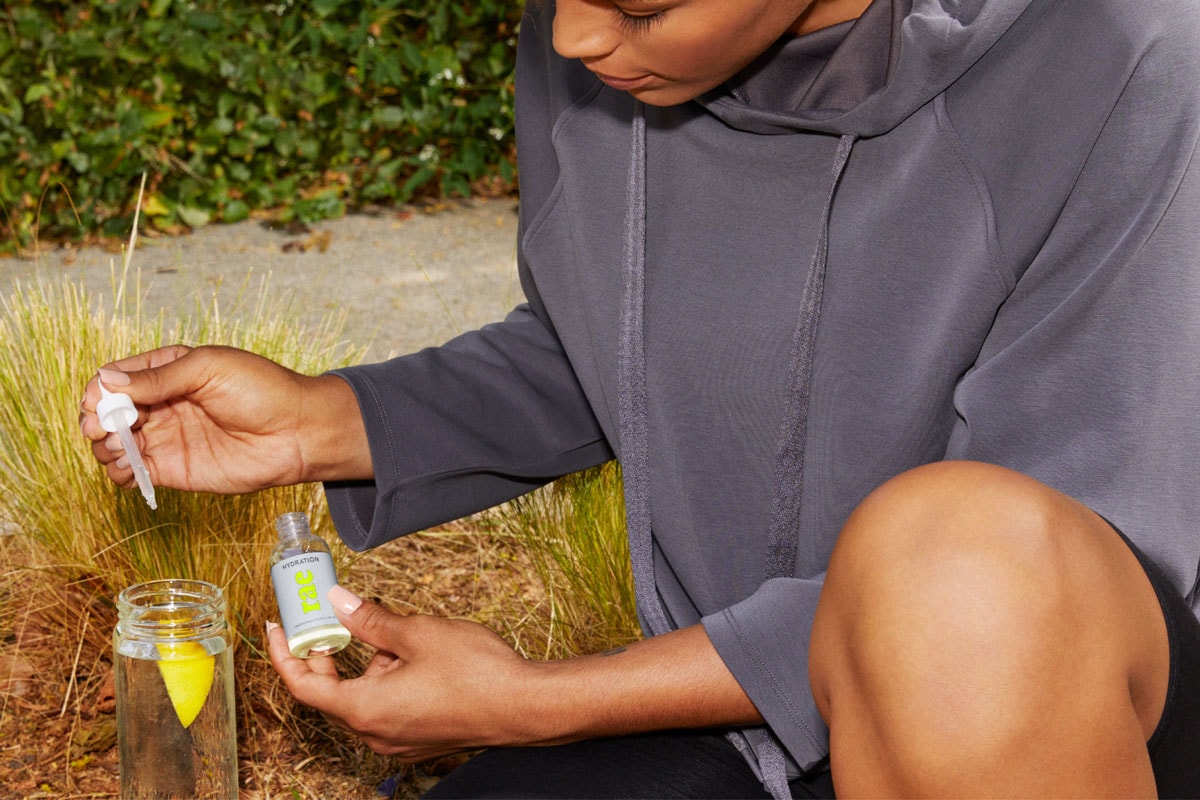 Throughout the course of a day, stress and mental fatigue due to work or life's responsibilities can creep its way in. To combat these unwanted effects and project a zen mentality, reach for DeStress around noon and find a calming space to meditate. Made with L-Tyrosine, Rhodiola rosea root and GABA, these potent capsules offer a natural way to calm your mind and help deal with the challenges each day brings by increasing focus. When lunch rolls around later in the afternoon, opt for a different form of hydration by mixing Rae's Wellness Hydration Drops in an 8oz. glass of water as you sit and enjoy a freshly-made kale salad topped with grilled veggies. This midday pick-me-up not only contains electrolytes to hydrate the skin, but it's also packed with a powerful dose of hyaluronic acid that keeps complexion smooth and hydrates from the inside and out.
Night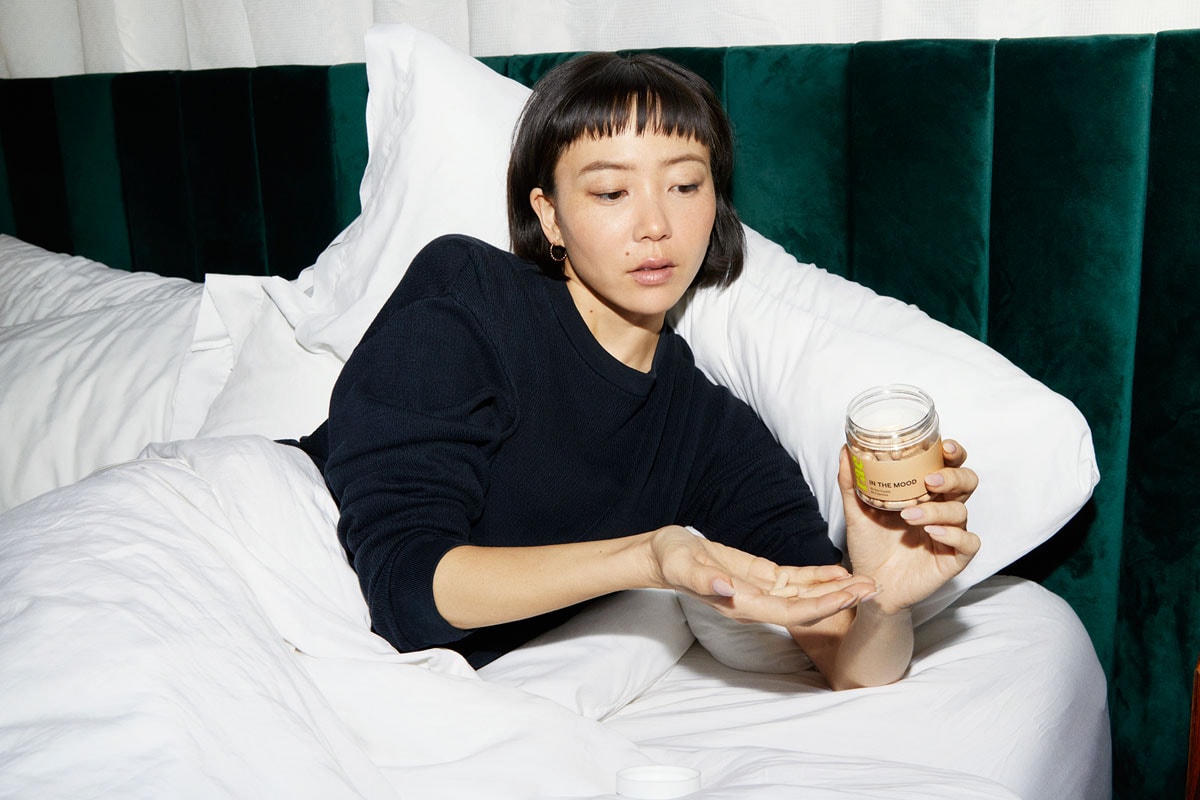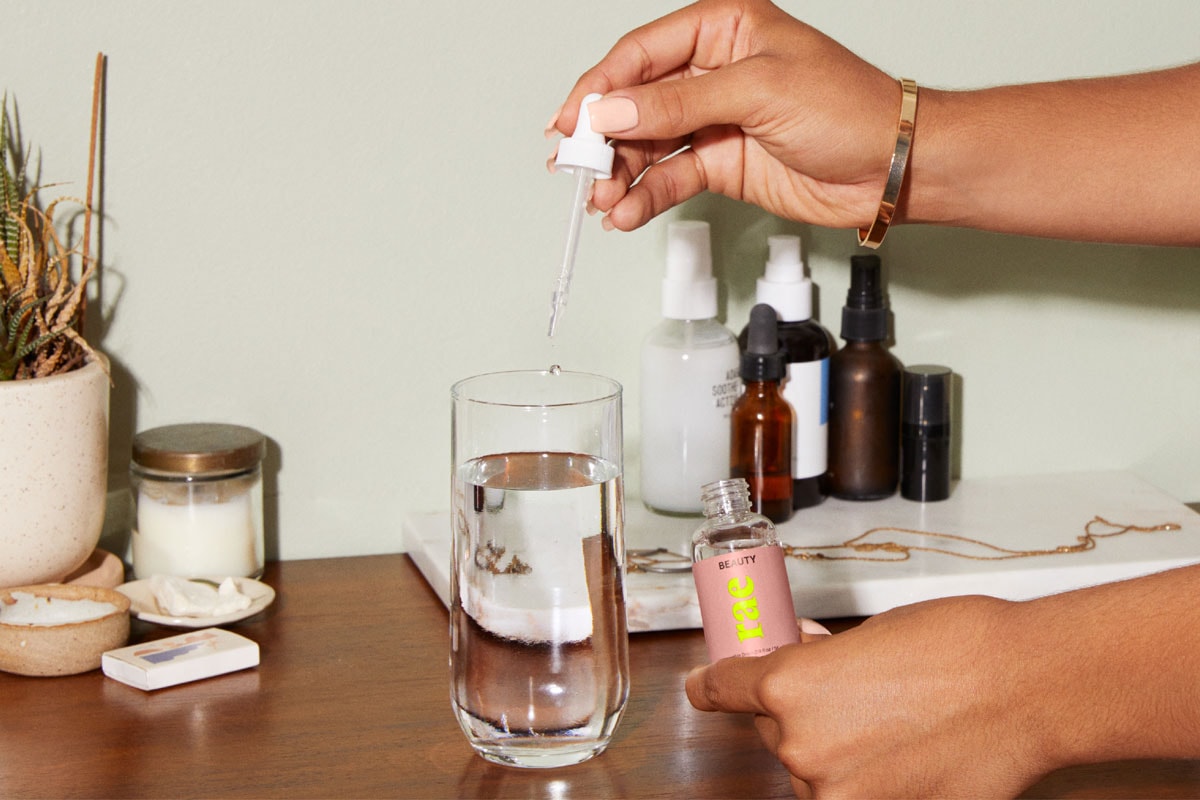 As soon as the sun sets for the day, ease your way into the evening by taking two capsules of In The Mood. This unique blend of adaptogenic herbs and vitamins will aid in fueling your sexual health all throughout the night. Once you've had some much needed time to relax and recharge in the bedroom, kick off your nightly beauty routine by brewing a calming cup of Chamomile tea and infuse it with a dose of Rae's Beauty Drops before you drift off to sleep. This multitasking product is packed with a daily dose of biotin and promotes strong hair, skin and nails that will leave you looking more radiant and youthful by the time you wake up.
To purchase Rae Wellness products head to their website or Urban Outfitters. Your purchase will help support the well-being of the next generation too — Rae donates 5% of all revenue to Girls Inc., a non-profit organization that inspires girls to be smart and bold through direct service and advocacy.